Pledge 1%
Satrang Technologies is proud to join Pledge 1%, a global movement creating new normal where companies of all sizes integrate giving back into their culture and values.
Pledge 1% empowers companies to donate 1% of product, 1% of equity, 1% of profit or 1% of employee time to causes of their choice.
Satrang Technologies is excited to join Pledge 1%'s network of founders, entrepreneurs and companies around the globe that have committed to giving back.
---
Assam and Bihar Floods
This week floods swept across northern and northeastern India.. In Bihar and Assam it displaced more than 3 million people…who lost their homes, livestock, agricultural land, infrastructure..Everything. Right now they are struggling even for basics of life.. Time is of essence.. We must respond urgently before the situation worsens. Goonj is gearing up..To be with people the way it has done in the past two decades. You are needed too!
Please Donate!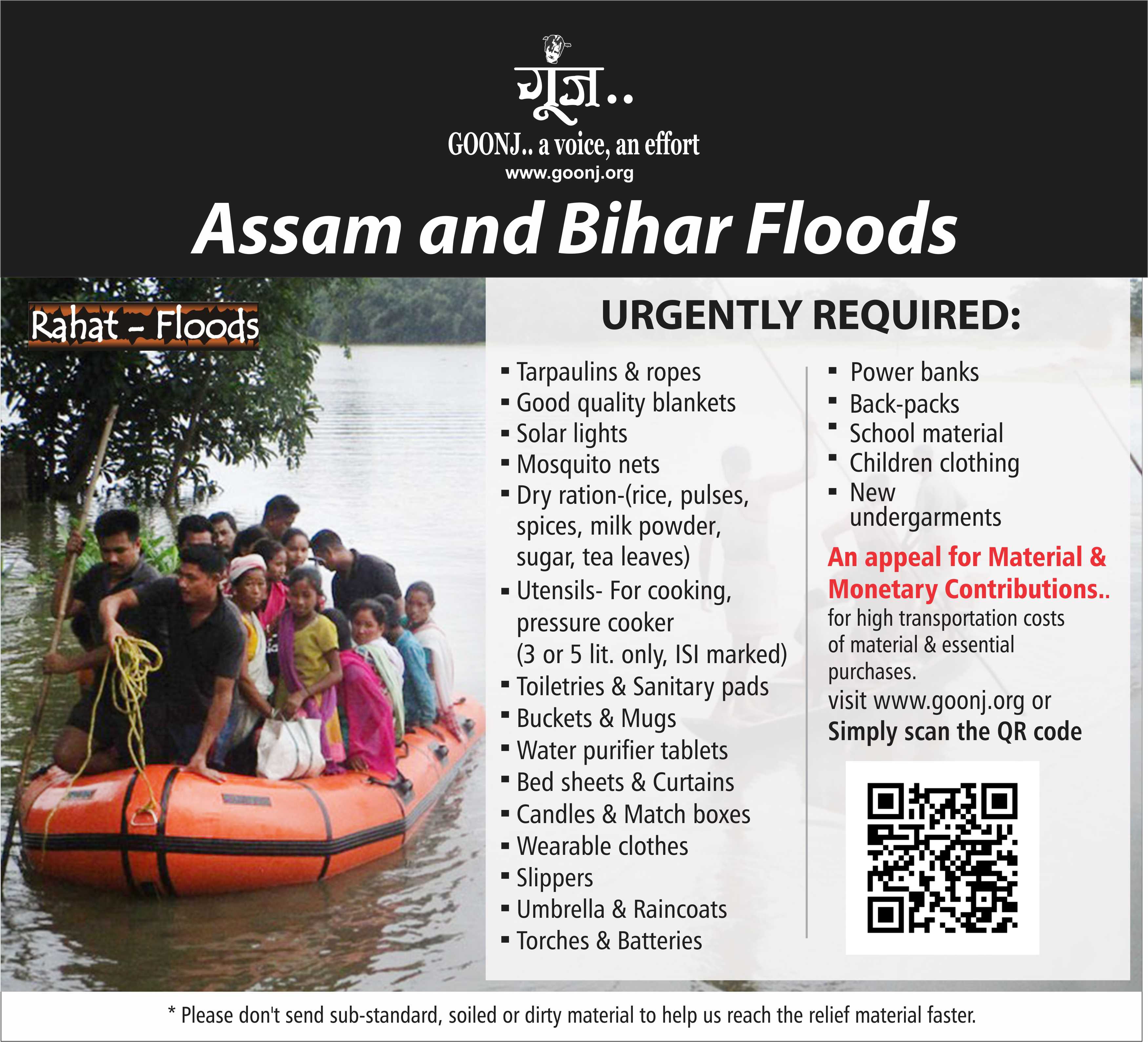 ---
Past Campaigns